COMPANY DESCRIPTION
National Oilwell Varco is a provider of drilling and well-servicing equipment, products and services. Co. designs, manufactures and services drilling and well servicing equipment; sells and rents drilling motors, downhole tools, and rig instrumentation; performs inspection and internal coating of oilfield tubular products; provides drill cuttings separation, management and disposal systems and services; provides expendables and spare parts; and provides supply chain management services. Co. also manufactures coiled tubing, manufactures high pressure fiberglass and composite tubing, and sells and rents advanced in-line inspection equipment to makers of oil country tubular goods.
ECONOMIC MOAT
NOV's moat is evidenced by the fact that drilling rigs cannot be built in the Western world without using components from National Oilwell Varco. NOV's has made hundreds of acquisitions that have created considerable intangible assets (in the form of a strong portfolio of brands and intellectual property) and high switching costs. Customers are brand-conscious in the oil industry, and NOV has capitalized on this by retaining product brand names, not just technology.
OUTLOOK
National Oilwell Varco is muddling through the crude price downturn. The company is experiencing a slowdown in all businesses. NOV continues to cut spending, idle rigs, and ask for price concessions. Customers are also delaying and deferring projects until crude prices stabilize. The offshore markets should be soft for some time, as there is still a glut of rigs. NOV plans to cut the labor force and is aiming to get concessions from its suppliers. 2015 looks challenging. Income-oriented investors might find value here, though a tolerance for price volatility will be required
CLICK THE BULL TO RETURN TO RESEARCH HOME PAGE
STRENGTHS
Extensive range of products and services

Wide geographic presence

Strong focus on research and development (R&D)
WEAKNESSES
Overdependence on a single customer Increasing financial leverage
THREATS
Fluctuating prices of oil and gas

Environmental regulations

Risks associated with conducting business outside the US
OPPORTUNITIES
Expansion of business through acquisitions

Positive outlook for the global energy equipment and services industry
The above report is for information purposes only, and is not a solicitation or offer to buy or sell any securities. Past performance is no guarantee of future performance. Neither diversification nor asset allocation ensures a profit or guarantees against loss. Before investing, investors should consider their risk tolerance, investment objectives, time horizon, available capital, and charges and expenses.
The information presented in this report has been obtained from sources believed to be reliable, but accuracy and completeness cannot be guranteed. All material is subject to change without notice. The views and opinions expressed are those of Focused Stock Research and/or WALT ST Investment Management, Ltd. and in no way reflect the views and opinions of Investment Consultants nor their Broker Dealers.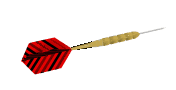 $65